Discover more from Aave News
A weekly recap of the Aave ecosystem, brought to you by the Aave Grants DAO.
Over 1,000 subscribers
Aave News #73
Liquidation Health Data with Defishy, Starknet Launch, and Staked aTokens - a proposal for a new type of collateral from Aave Companies.
For anyone who is subscribed to Aave Grants on Mirror, including: Spotlight 🔦 | Protocol 📰 | Ecosystem 🧉 | Risk 🔎 | Governance ⚖️ | Events 📆 | Hey Anon 👻
// Spotlight: Defishy 🔦
Defishy's liquidation dashboard is now live for Aave, including historical data. Users can monitor current liquidation health metrics as well as dig into past positions. This democratizes access to liquidation health data and helps the Aave community to stay informed 🐟 🤝 👻
---
// Protocol 📰
---
// Ecosystem 🧉
---
// Risk 🔎 - written by Gauntlet
In case you haven't seen it, check out the AAVE V2 Risk Dashboard and Analytics Dashboard developed by Gauntlet. Gauntlet has also launched the AAVE Arc Risk Dashboard. The Gauntlet team is particularly keen on iterating on this dashboard for the community and would love feedback via this Google Form.
For more details on how Gauntlet manages market risk for AAVE, please see Gauntlet's Parameter Recommendation Methodology and Gauntlet's Model Methodology.
Aave V3 Ethereum Deployment:
Details can be found here
Following the community's decision to deploy a new Aave V3 Ethereum, it is now time for the community to make important choices about how to design V3 ETH's initial market structure.
Gauntlet provides recommendations in the forum post, and discussions are ongoing. 
---
// Governance ⚖️ - written by Boardroom
/ Proposals
⚡️ Now on Snapshot:
⚡️ Recently on Snapshot
🗣 Provide your feedback on these Aave Requests for Comment (ARCs):
/ In the Forums
/ In Discord
"How do you think anon forums would impact the quality of forum discussions?"
Quick Gov Links: Governance FAQ | Governance Docs | Discord Governance Channel | Snapshot | AIPs | Aave on Boardroom
---
// Events 📆
What events should Aave Grants sponsor for the rest of the year and into Q1 and Q2? DM Aave Grants with suggestions.
---
// Hey Anon 👻
Did you see rAAVE in the Economist?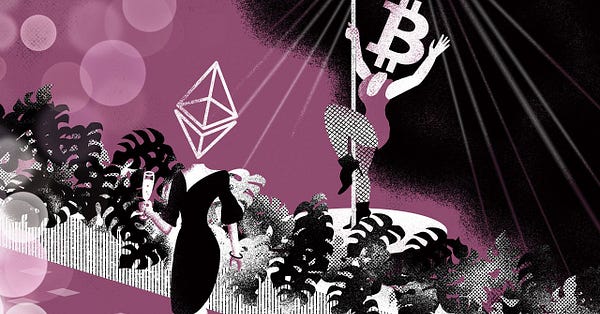 economist.com
The surprising maturity of the crypto-rave crowd
Spicy mezcalitas, tasteful music, discussions of decentralised autonomous organisations. What's not to like?
s/o to @thekindeagle for the cover image.